"SIGNS OF THE LATVIAN SOUL IN CLOTHING, MUSIC, SONGS AND DANCES"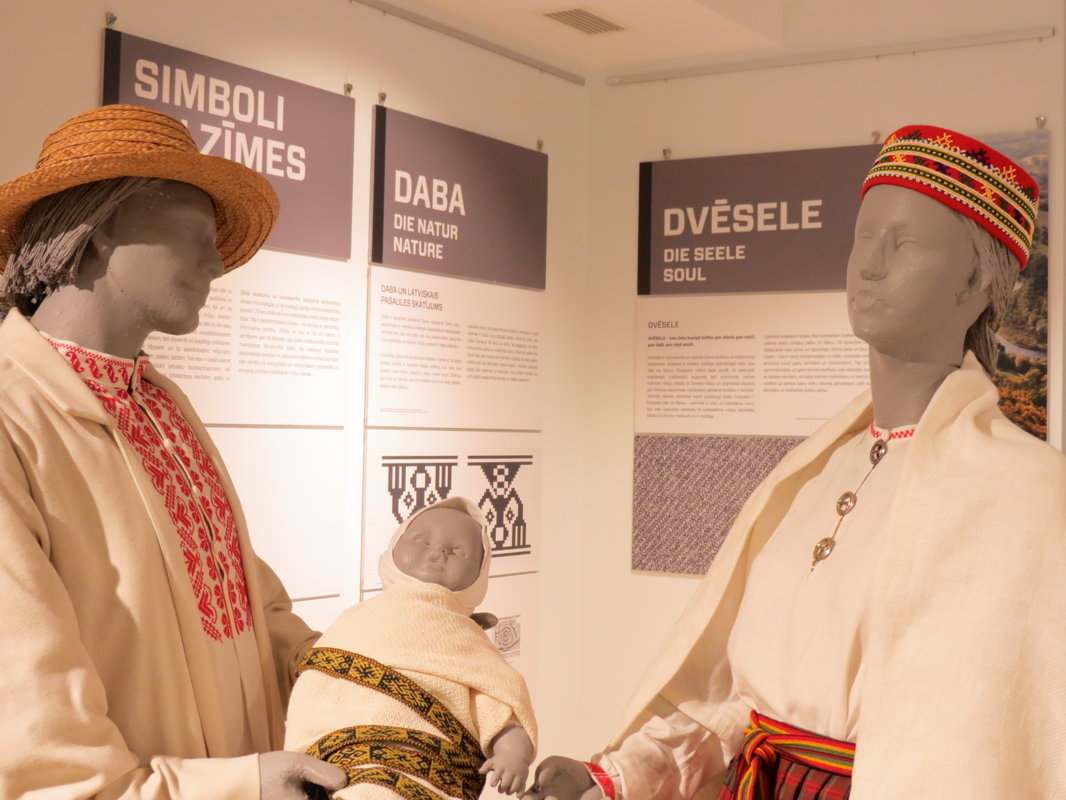 Exhibition is a story about the development of the Song and Dance Celebration tradition in connection with the formation of the national self-esteem and the statehood, and the Latvian national costume as one of the forms of self-expression of the nation. The exhibition features 11 costumes from the National Costume centre "Senā klēts", as well as objects from the collection of Ogre History and Art museum.
Author of informative texts by artist Valdis Celms. Visitors of the exhibition have the possibility to get a taste of the communal singing of the Song and Dance Celebration at different times, quickness of the dance step, as well as to explore the meaning and interconnections of the Latvian patterns and signs in time and space.
A sign– to write – to dig – (these words have one and the same root in the Latvian language) – meaning to engrave, to dint, to create characters in a material, to leave traces. Each sign contains a symbolic message - from a sign develops writing. Signs create a rhythm; rhythm is an integral part of our life - sunrise and sunset, the rhythm of day and night, the rhythm of seasons changing.
Every nation in the world has its own signs, ornaments and hence the order of life and perception of the world. Signs, rhythm exist in our life, songs, and dances. The signs are arranged in patterns of our ethnographic folk costumes and in ancient archaeological decorations. They are decorative signs – ornaments.
Latvian folk costume in the perspective of art history is the most vivid and multiform artefact of Latvian culture. National costume is a medium of vast information not only about Latvian culture, history, ethnic characteristics, but it also reflects the wearer social, family, age, wealth characteristics, as well as cultural interactions with neighbouring nations. As a symbol of Latvian culture the traditional national costume is closely linked with the Nationwide Latvian Song and Dance Celebrations.
Exhibition was created in cooperation with the Latvian National Centre for Culture and the National Costume centre "Senā klēts".
FROM THE BANK UNTIL MUSEUM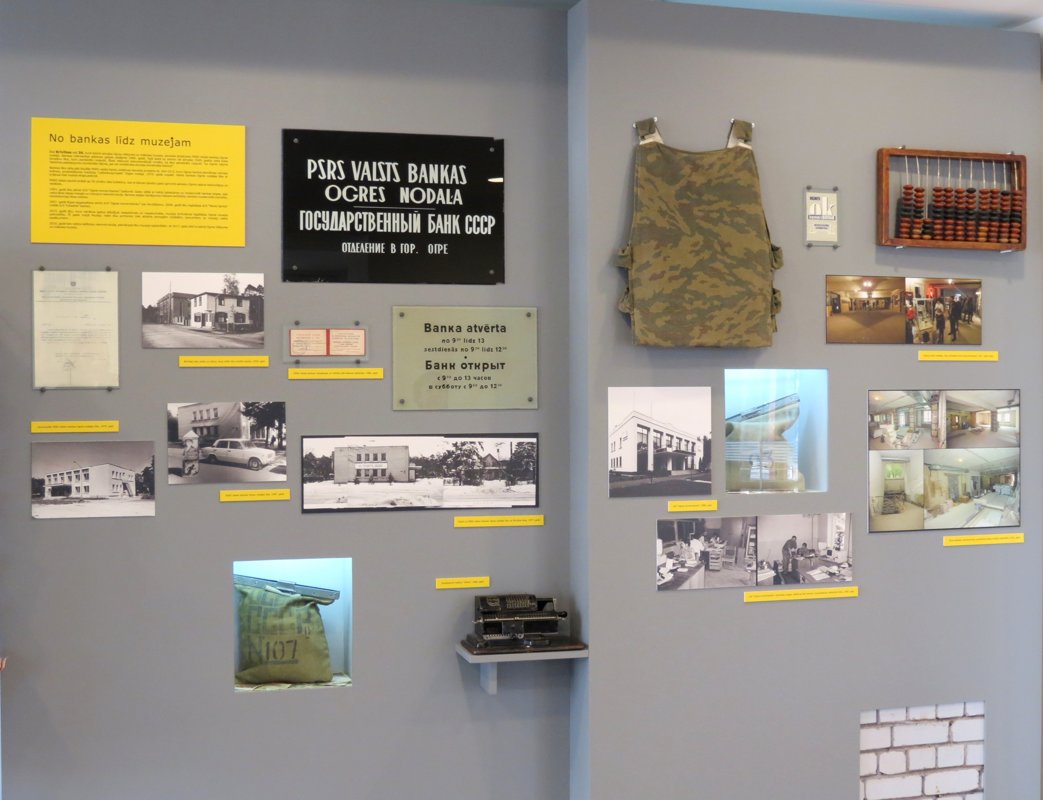 Ogre History and art museum is now located in the Brīvības street 36.
Before museum here was a bank. This small exhibition shows the history of
this building.