Excursions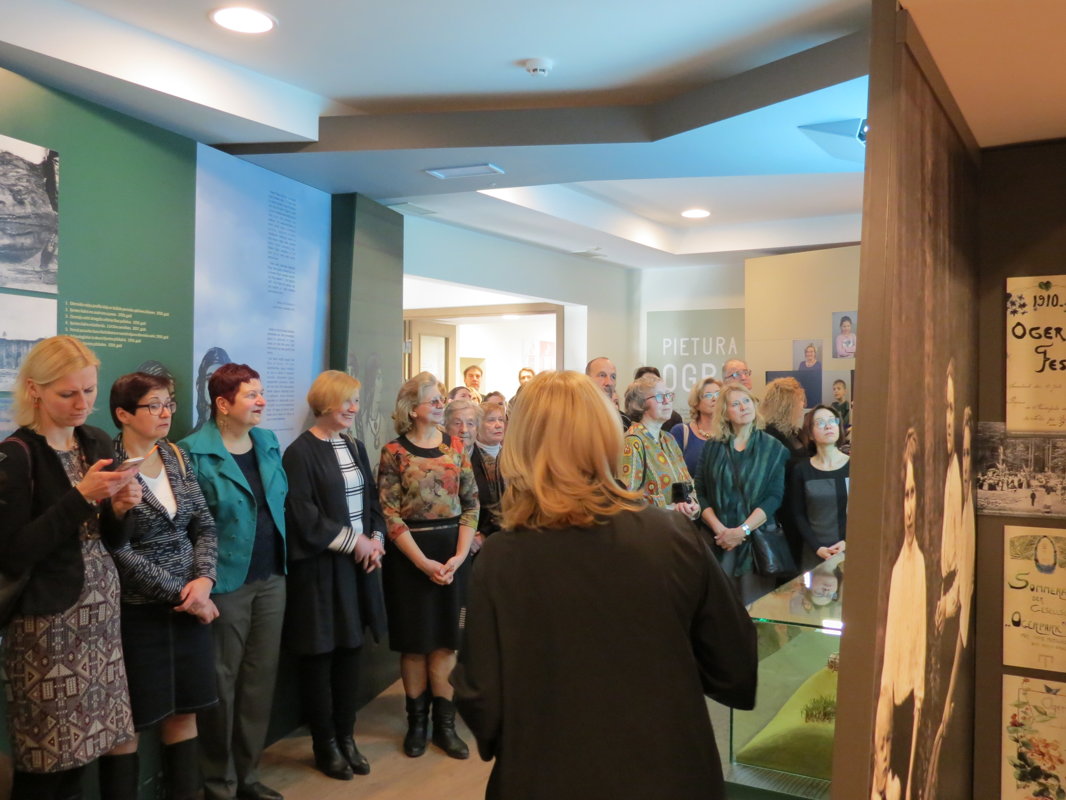 Guided tours are an interesting and educational way of spending spare time. Ogre History and Art Museum offers specialist-guided excursions in the permanent exposition and exhibitions, and also around the centre of Ogre according to the visitor's interests.
The beginnings of the once popular Ogre resort date back to 1861 when the railway line Riga – Dinaburga was opened. In 1930ies, while trying to recover after the damage of World War I, the resort started flourishing. Many buildings designed by popular architects were built, and an active cultural life began. The town and its surroundings tempted the holiday-makers with the picturesque landscapes and healthy environment. The walk in the town while listening to the stories about its history will let us get acquainted with a new view on it!
Registration
Excursions can be scheduled by phone 65024345, or personally at Ogre History and Art Museum at 36 Brīvības street.
Group registration for the excursions in the city is compulsory.
Entry fee
Admission to the museum:
*adults - 1,5 EUR

*pupils, students, seniors - 0,7 EUR
*free admission for people having card "Ogres novadnieks
*free admission for preschool children and invalids
Guided tour of the museum:
* 10,00 EUR (LV)

* 15,00 EUR (RU, ENG)
For those who choose guided tour admission fee - 0,5 EUR
City tour (individually or group up to 30 persons):
* 20,00 EUR (LV)

*25,00 EUR (RU, ENG)
For all the other prices please take a look at document below
MUSEUM_PRICES_SINCE_1_03_2020_.docx